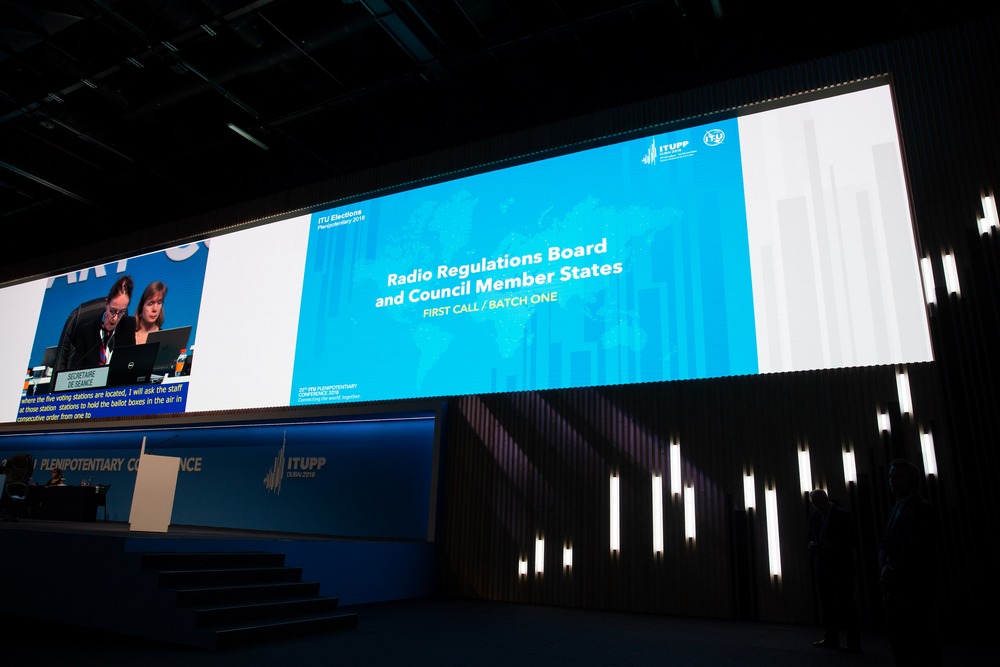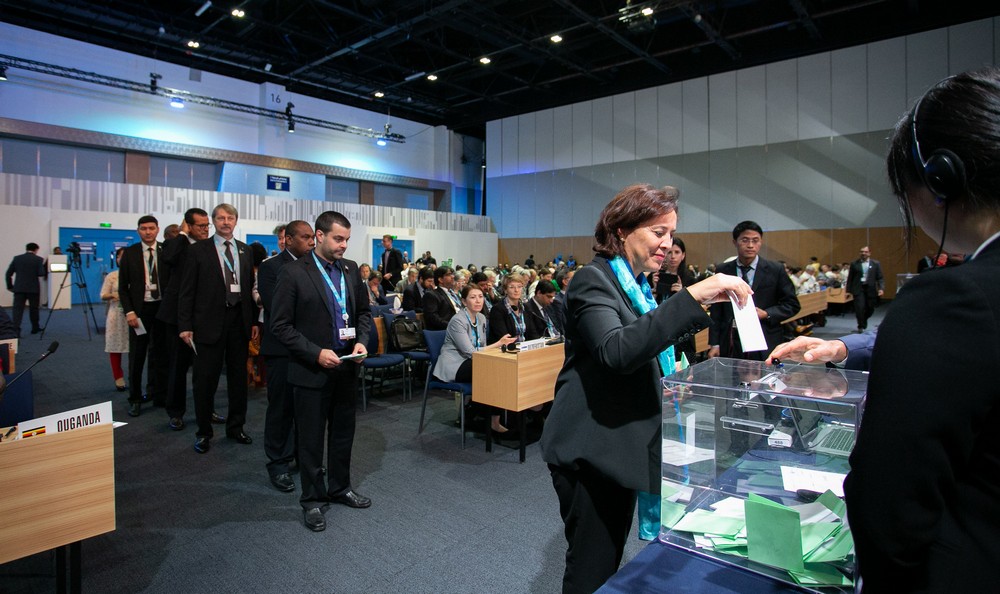 ITU Member States have now elected the members of the Radio Regulations Board and the Member States that will serve on the ITU Council.
The winning candidates to serve on the Radio Regulations Board from 2019-2022 are:
The Americas – Chantal Beaumier (Canada); Fernando Borjón Figueroa (Mexico).
Western Europe – Yvon Henri (France); Lilian Jeanty (Netherlands)
Eastern Europe and Northern Asia – Sahiba Hasanova (Azerbaijan); Nikolay Varlamov (Russian Federation).
Africa – Elsayed Azzouz (Egypt); Samuel Mandla Mchunu (South Africa); Hassan Talib (Morocco).
Asia/Australasia – Tariq Alamri (Saudi Arabia); Akira Hashimoto (Japan); Doan Quang Hoan (Viet Nam).
The winning candidate Member States for the ITU Council from 2019-2022 are:
Region A — The Americas (9 seats) – Argentina; Bahamas; Brazil; Canada; Cuba; El Salvador; Mexico; Paraguay; United States.
Region B — Western Europe (8 seats) – France; Germany; Greece; Hungary; Italy; Spain; Switzerland; Turkey.
Region C — Eastern Europe and Northern Asia (5 seats) – Azerbaijan; Czech Republic; Poland; Romania; Russian Federation.
Region D — Africa (13 seats) – Algeria; Burkina Faso; Côte d'Ivoire; Egypt; Ghana; Kenya; Morocco; Nigeria; Rwanda; Senegal; South Africa; Tunisia; Uganda.
Region E — Asia and Australasia (13 seats) – Australia; China; India; Indonesia; Iran (Islamic Republic of); Japan; Korea (Rep. of); Kuwait; Pakistan; Philippines; Saudi Arabia; Thailand; United Arab Emirates.
Read all of the official Election Results here. Read the ITU News article here.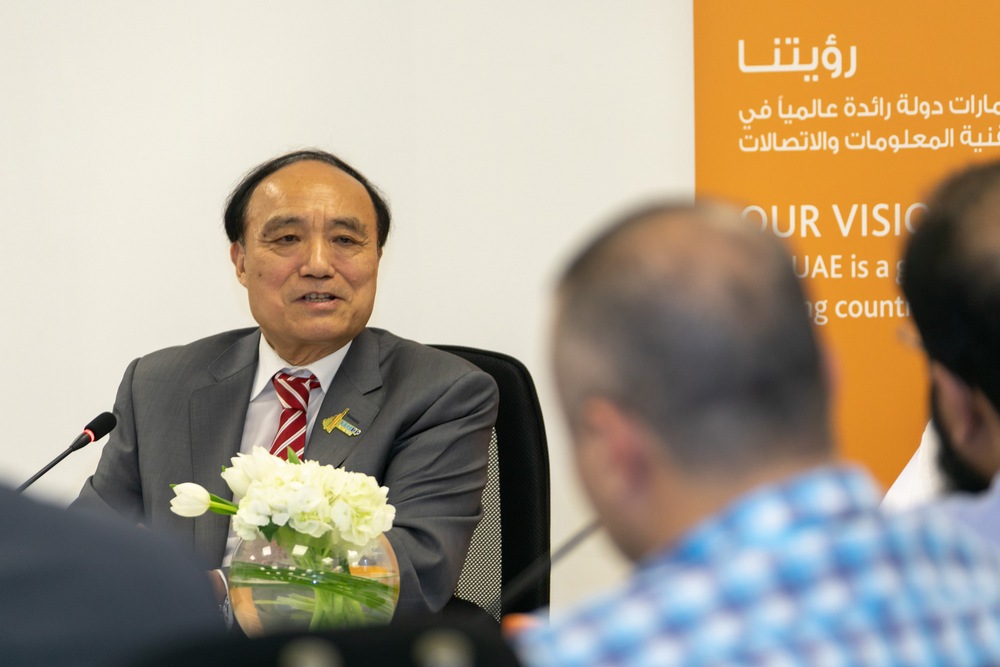 Mr Houlin Zhao, ITU Secretary-General participates alongside H.E. Majed Sultan Al Mesmar, Chairman of the 20th ITU Plenipotentiary Conference, in a press briefing organized by the PP-18 host, the Telecommunications Regulatory Authority of the United Arab Emirates.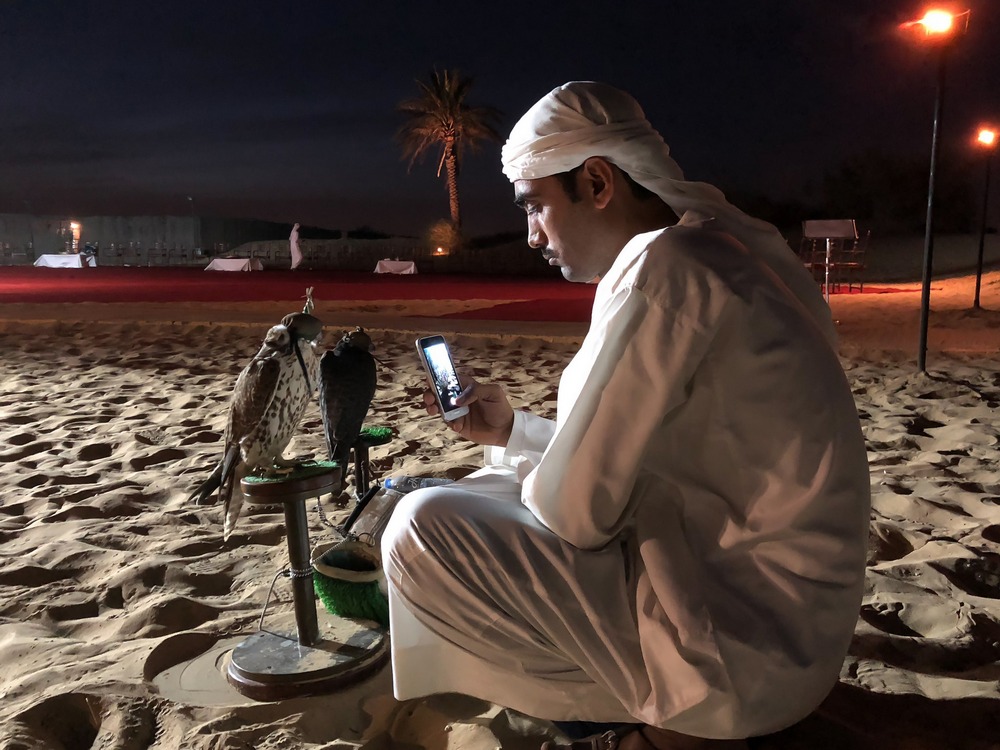 The Host Country UAE invited all PP-18 participants to a desert outing at Al Sahra Desert Resort on 4 November. Activities included henna hand design, camel riding and falconry. Falconry is an important part of Arab heritage and culture; it has been practised for centuries.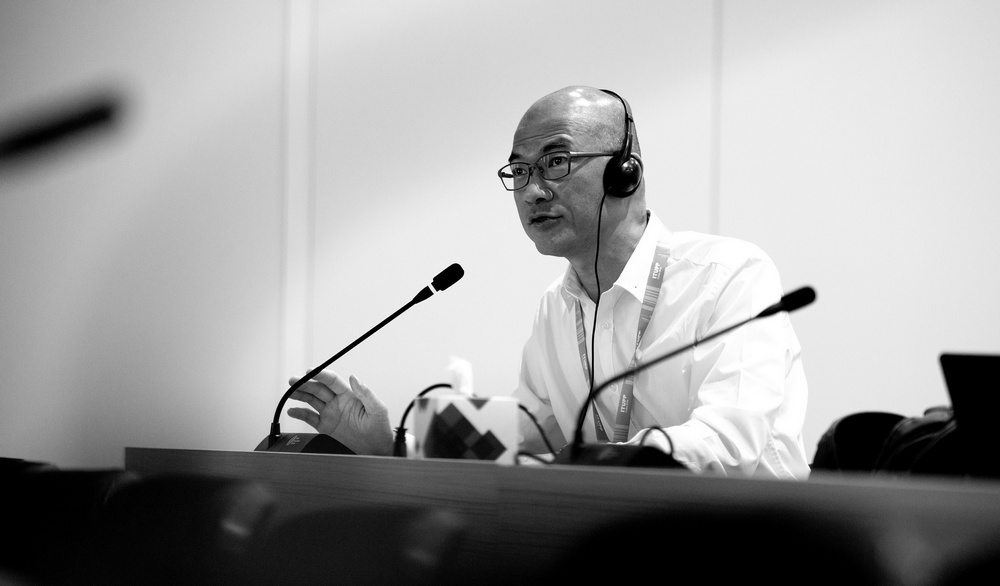 Behind the scenes. Edmund Tam, ITU, leads an IT team of more than 25 Host Country and ITU professionals at ITU's Plenipotentiary Conference. They are working to ensure all delegates and staff are connected to a secure and stable network. This network includes 326 WiFi access points in the venue. More than 4500 devices have been connected to the network.
For more sneak peeks click here.