Share your best "Technology for good" photos and win a prize
In the run-up to ITU Plenipotentiary Conference 2022 (PP-22), ITU is calling for photos telling the story of "Technology for good."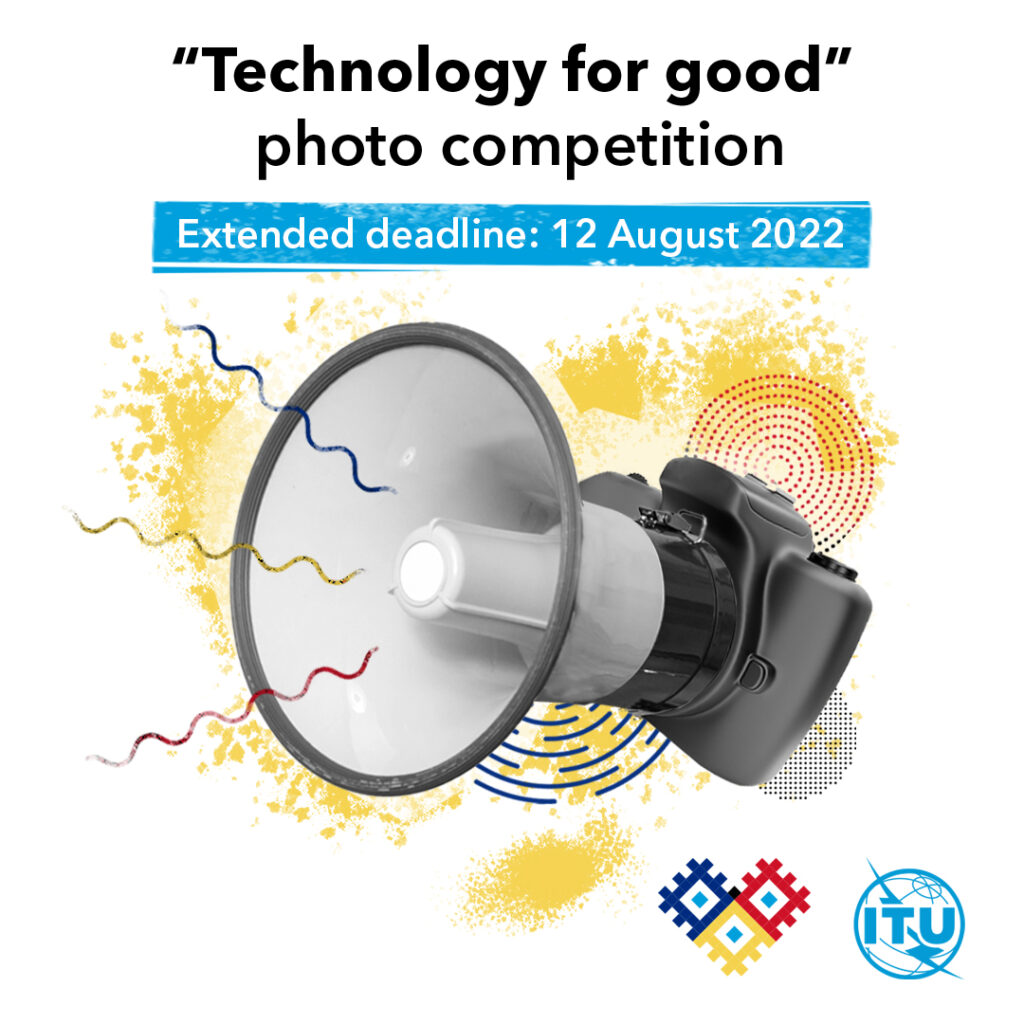 Show your story as a photographer in one of the 3 categories:
As our lives become increasingly connected, the proliferation of devices contributes to the world's rising carbon emissions. It also adds to e-waste – the alarming surge of discarded electrical and electronic equipment such as phones, laptops, fridges, sensors, and TVs. At the same time, however, Information and communication technologies (ICTs) must be part of the solution to slash carbon emissions across all sectors of the global economy.
The transformational potential of Internet access and use is not equally distributed. Women and girls form the majority of the estimated 2.9 billion people who are still unconnected in today's world. The UN Sustainable Development Goals cannot be achieved without closing the digital gender gap.

Youth, inclusion and tech
In today's world, many people still face barriers to accessing and using digital technologies.
We look forward to receiving photos illustrating the role of technology and digital services in the lives of people with specific needs, persons with disabilities, youth, older persons, or indigenous people.
Photos should illustrate how information and communications technologies are created and/or used by a diverse range of people around the world and how they transform economies and societies.

Selection process: The photos in each category will be reviewed and selected by the jury. We are honoured to host expert judges and wish to extend our gratitude to the ITU Photo Club, United Nations and Photographers without Borders.
The resulting "Top 9" in each category will be exhibited digitally at PP-22 to the anticipated 2500 decision-makers and influencers in attendance that will shape the digital world in the next four years.

Prize: 3 winners in each of the three categories of the Competition – green, gender and youth, inclusion – will receive a prize equivalent to CHF 500.
The Competition is open to all individuals that are at least 18 years of age at the time of entry. It is also open to corporate entities such as ITU members and United Nations system organizations.
Submit your photos through our form. (See technical and functional requirements here, terms and conditions here.)
We set no limits on your imagination – as long as the photos show a creative and innovative approach to the use of technology.


Wishing you a successful outcome!